IN OUR CITY, FOR OUR CITY
21 Days of Prayer + Fasting
Join with us, as The Foursquare Church, enters into 21 days of prayer and fasting. We believe nothing changes our hearts, our families, our cities, our nation, or the world the way that prayer does! And that's because we serve a God that longs to hear and answer our prayers. Let's enter into 2022 declaring the goodness of God and seeking His face together. AMEN!

Want to learn more about why we fast and pray? Click the button below.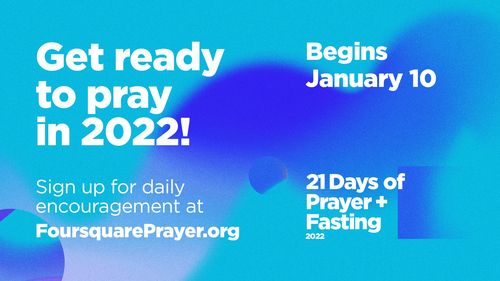 Financial Peace University
Tell your money where to go instead of wondering where it went! Financial Peace University is a nine-lesson class designed to help you build a budget, dump debt, grow your wealth, and leave money stress behind. Each lesson is based on biblical wisdom and common sense. Sign up for this class through our website (below) or our app (under upcoming events) and pay for the course via cash/check or online by using the drop down menu and selecting Financial Peace University on our giving page.

Once you have signed up and paid you will receive a digital code to use to sign up on the FPU website and you will be ready to start with us, January 16th!
Sign up for Financial Peace University
A 9 week course beginning January 16th at 6PM
We believe every story matters.
Heights Church is a place where people can meet Jesus, believers can engage in life-giving community, and everyone is welcome. We believe every story matters, so no matter your background or life experience we hold fast to the promise that God has a hope and future for you. We are eager to meet you and help you grow into all that God's created you to be.
Doing life together outside Sunday morning is imperative to your spiritual walk and we believe accountability is KEY to your GROWTH!
Sunday mornings are important and we value the time we get to spend with you, but we know that groups are the way people connect on a more meaningful level.

Interested in finding a Heights Group to connect to?
In person or Online?
Sundays: 9:30AM and 11AM
Celebrate Recovery: Dinner at 6PM || Service 7PM
Anthem East: 6:30PM
Missed Sunday's sermon? That's okay! You can watch it here or click Browse Sermons to view our sermon archive.